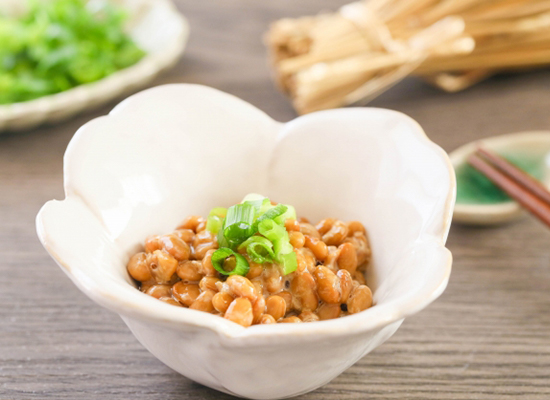 Suzuyo Kogyo Co., Ltd. was founded in 1958 as a machinery manufacturer and engineering company providing equipment and machinery for food production and has striven to contribute for the development of the Japanese food and machinery industries.


Focusing on developing business in machinery and equipment principally for superfood "natto" (Japanese traditional fermented soybeans), tofu (soybean curd), and soybean milk production, Suzuyo Kogyo Co., Ltd., the very first company in Japan and a pioneer of the natto industry, developed automatic fermentation devices for natto production, and more than 90% of natto manufacturers in Japan has introduced our production equipment. In addition to this, we are the only company in Japan not only capable of providing machinery and equipment, but also delivering a comprehensive full-line service which includes planning and designing natto production plants; constructing and installing machinery and equipment; conducting maintenance and trainings for hygiene and natto production; and handling all kinds of secondary materials essential to the operation. We aim to provide services able to bring benefit to the food manufacturers.


Although we widely conduct business both in Japan and overseas as a leading company and top provider of machinery and equipment for natto production, in recent years, we have also been actively expanding our business and services in many different food production areas, such as tofu, soybean milk, honey, processed vegetables, etc. along with the natto business.
Corporate Profile
Corporate Name:

Suzuyo Kogyo Co., Ltd.

Establishment:

December 1958

Head Office:

29-9 Oyamahigashi-cho, Itabashi-ku, Tokyo 173-0014, Japan

Offices:

Tokyo, Sendai, Sapporo

Representative:

Hideyuki Suzuki, President

Capital:

24 Million JPY

Business Description:

* Designing, manufacturing, and constructing food production plants
* Manufacturing and selling all types of measuring instruments and automatic control machinery for food production facilities
* Manufacturing all types of automatic packaging and filling machines for food production
* Selling food additives, chemical agents, and natto starters

Achievement in Items:

Natto (Japanese traditional fermented soybeans), tofu (soybean curd), soybean milk, bean sprouts, alcoholic beverage brewing, processed vegetable products, honey, etc.

Affiliated Company:

I-tech Suzuyo Co., Ltd.
History
1958

Establishment

Founded in 1958, as an engineering company specialized in the field of manufacturing food production equipment and machinery, Suzuyo Kogyo Co., Ltd. invented the very first Automatic Natto Production Device in 1964, which was a total game changer to the natto production industry, and has been able to align with the needs and contribute to the industry for more than half a century. In addition to marketing fermentation chambers with automatic natto production devices implemented, targeting all the natto manufacturers nationwide in Japan, Suzuyo Kogyo Co., Ltd. has also engaged in selling all related equipment and machinery for natto production as well as providing a comprehensive set of full-line service since its establishment.

1964

Invention of
Automatic
Natto
Production
Devices

With regard to the equipment developed by Suzuyo Kogyo Co., Ltd., via automated fermentation control, the mechanism of the equipment allows the entire fermentation process of natto production to be perfectly controlled. In a conventional manner, fermentation process was frequently performed throughout the night, which was completely relying on the intuition of craftsmanship. However, Suzuyo Kogyo Co., Ltd. has made it so that the fermentation process is able to be performed and governed via a push of a single button utilizing automatic control. These automatic fermentation control devices have become a de facto standard to the natto production industry, and approximately 1,000 Japanese natto manufacturers introduced the devices.

Present

More than
50 years
of experience
and
achievement

Since the establishment of the company, the environment has greatly changed due to the transformation of the eras, and thanks to the development of the modern technologies in industrial machinery, refrigeration systems, computers, etc. which have also brought the mechanization, automation, and laborsaving effect to the natto industry.

As a leading company in coordinating and providing machines and equipment for natto production plants over many decades, not only dose Suzuyo Kogyo Co., Ltd. conduct business domestically in Japan but also actively carries out its business operation overseas in order to respond to the growing demand toward soybean products such as natto, tofu, soybean milk, etc., which are considered to be healthy and have been gathering much attention from the global market in recent years.

In addition to the above-mentioned areas, Suzuyo Kogyo Co., Ltd. also has versatile engineering knowhow and long year accumulating experience in providing total solution for food production machinery and equipment in other different types of food manufacturing plants as well as processing facilities.

Suzuyo Kogyo Co., Ltd. will continuously conduct research and development in the future to pursue ideal services and solution for the customers and promote not only Japanese manufacturing technologies but also the Japanese healthy foods such as natto, tofu, and soybean milk, which are proven to be prominently functional and possess extremely high nutritional value able to prevent diseases and keep staying healthy as well as to help resolve such problems as hunger, malnutrition, obesity caused by meat diet, etc. occurring around the world. Suzuyo Kogyo Co., Ltd. will continue to support and make every endeavor to bring contribution for the greater development and benefit of both the Japanese and global food production industries and markets.
Books Published
"Picture Book of Natto"/
Japanese book

"Introduction of Natto"/
Japanese book

"Food Processing Series (5) "Natto"/ Japanese book

"Industrialization of Indigenous Fermented Foods -Chapter 4 Industrialization of Japanese Natto- / Written by Sugio Watanabe & Kan Kiuchi/ Edited by Keith H. Steinkraus/
English book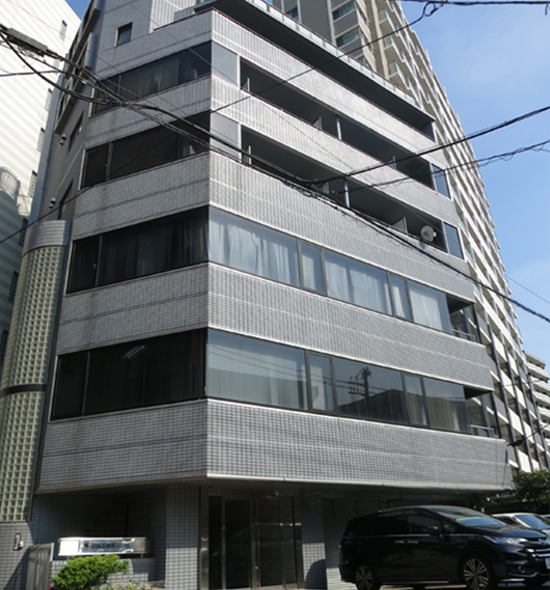 Suzuyo Kogyo Co., Ltd. (Head Office)
29-9 Oyamahigashi-cho, Itabashi-ku, Tokyo 173-0014, Japan
TEL: +81-3-3961-6121 FAX: +81-3-3579-0693
Access:
*Approximately 7-minute walk from Ooyama Station (Tobu Tojo line)
*Approximately 5-minute walk from Itabashikuyakusyomae Station
(Tokyo metro Mita line)
Sendai Office
10-1 Motomachi, 6 chome, Wakabayashi-ku, Sendai-shi, Miyagi-ken 984-0014, Japan
TEL: +81-22-288-2151
Sapporo Office
#501, 4-10 Minami 8 chome, Nango-tori, Shiraishi-ku, Sapporo-shi, Hokkaido 003-0022, Japan
TEL: +81-11-861-2472